Nagasaki Sails From Uranus - video below!!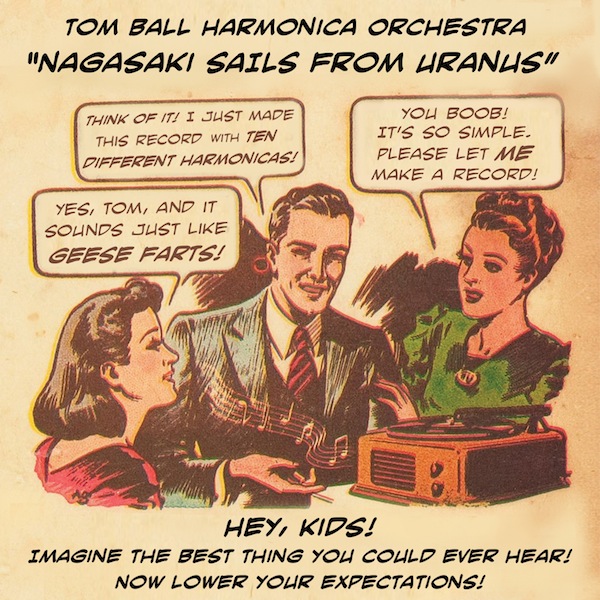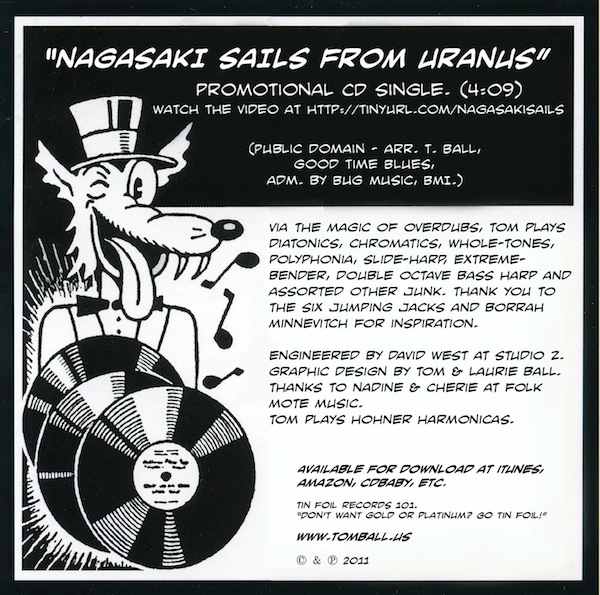 This is being marketed primarily as a download, and is available for 99 cents at all the usual outlets.

(To download from Amazon, click
here; from CDBaby, click
here; or from iTunes, click
here.
A very limited number (200) of hard-copy CD singles were also made, to be used as promotion for radio stations and magazines. They're housed in nice, glossy sleeves, as pictured above. Most were used for promo, but there are just a few left over... If you'd like to have one while they last, they are priced at $5. (US customers please add $4 shipping; please note these are not available overseas.) They are only purchasable directly from Tom, either at gigs, by check (POB 20156, Santa Barbara CA 93120,) or by PayPal.


In the meantime, check out the NAGASAKI SAILS FROM URANUS video by clicking below:
TURN UP THE VOLUME!
IMAGINE TEN HARMONICAS AT ONCE!!!!