HEREHERE H
TOM'S SECOND NOVEL -- "BACKSTRAW" -- HAS NOW BEEN PUBLISHED.
A FICTIONAL MEMOIR. EXCEPT WHEN IT ISN'T.
From a cell in Bridgeton Prison, Timothy DiAngelo looks back upon a curious life.

From a '50s Texas boyhood to a '60s Santa Monica youth;

from years of overland world travel to mysterious disappearances and deaths;
from friendship and family to sideshow freaks, the story weaves across 35 years
of changing locales and unforgettable characters - humorous, etherial and profane -
and with equal threads of both slapstick and poignancy.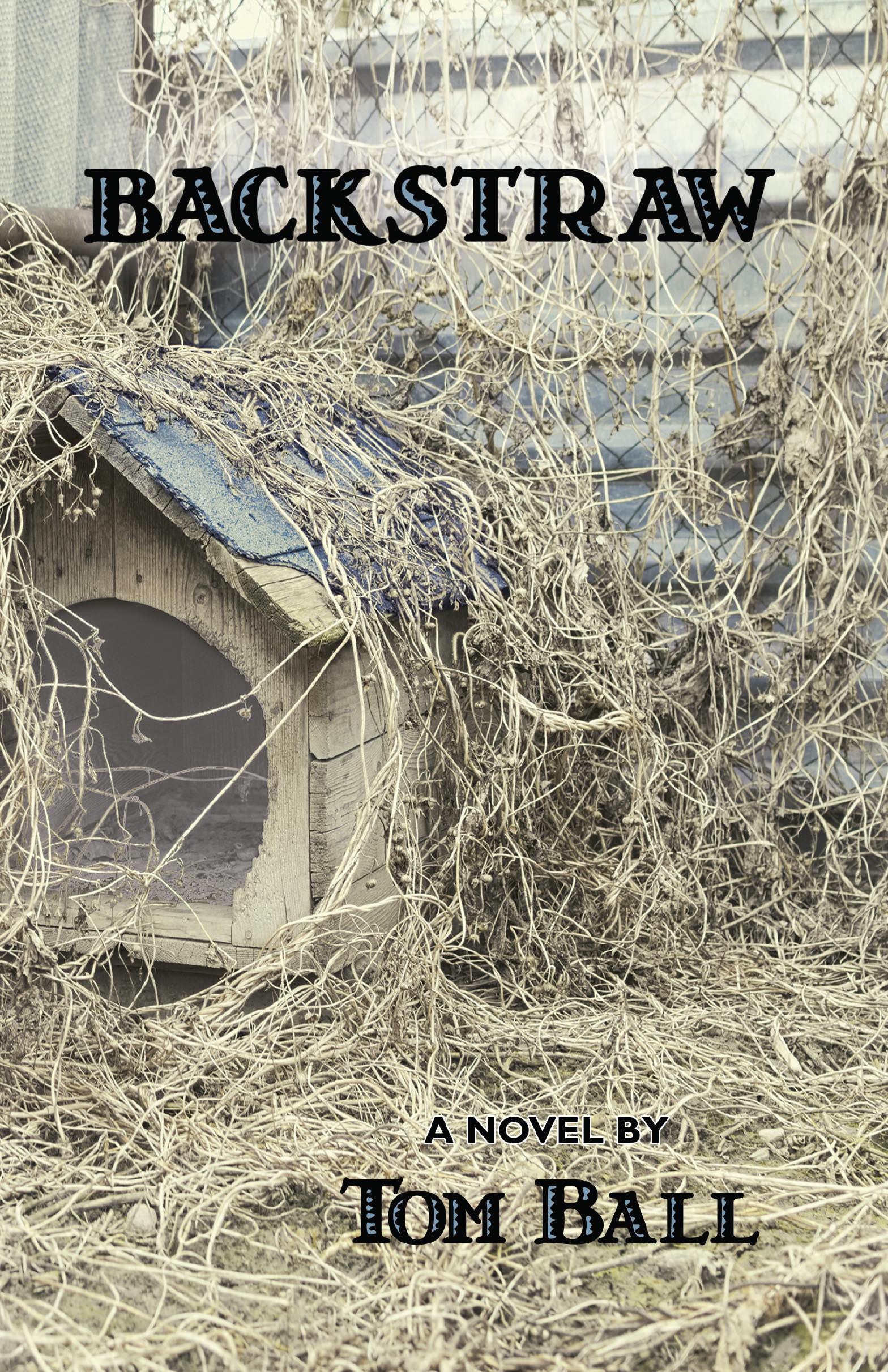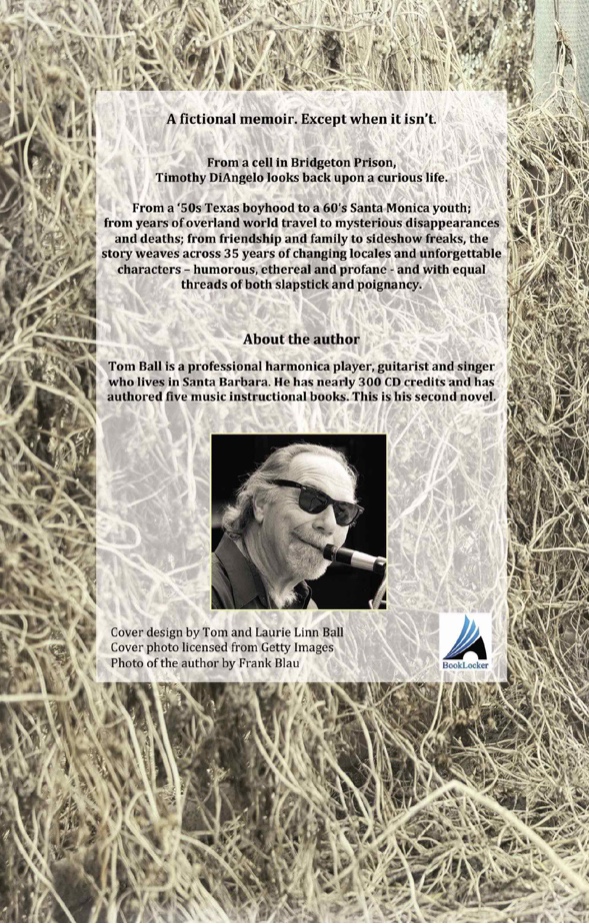 (Physical book, Kindle, Nook, Apple, Kobo, eBook etc.)
Click for a story in the Santa Barbara News Press about the writing of Backstraw
HERE
Click for a story and interview in the Independent
HERE

PS: If you're interested in either the book or eBook, please be aware that Amazon and Barnes & Noble pay authors less than half as much in royalties as Booklocker or if you purchase from Tom. So if you're thinking about a purchase, please do consider buying directly from the publisher or author. Same price to the buyer, but it DOES make a real difference to the writer! :) Thanks! Here's
Booklocker's link.
And on the off-chance anyone might want their books further devalued by a signature and/or inscription, that can be arranged -- purchases can be made directly! Just drop Tom an E at TOM
ReviewS:
"My reaction when I read the final page was a visceral satisfaction. It was the same feeling I've experienced reading Charles Dickens. Ball writes with empathy and humor and an eye for detail. During our phone conversation, I teased him about possessing more talents than one man is entitled to." — Brian Tanguay, Santa Barbara Independent.
"An outstanding musician and novelist? Well, why not, given that the musician deftly evokes visual imagery with his instruments and crafts entertaining stories with his lyrics.

"Not surprising, then, that Tom Ball's Backstraw is a 'slow' novel to be savored, not devoured. In common with his blues lyrics, Ball's prose reveals subtle humor in the mundane and the profane. Delightful phrasing and astute scene descriptions make the reading journey as satisfying as discovering our hero's ultimate fate. I found myself enveloped in previously unfamiliar times and places as if I were there.

"Mystery, suspense, sadness, joy, redemption, and worldly travels that reveal heartbreaking humanity. The reader witnesses it all through the eyes of the boy maturing into the man, and of the man growing into himself.
"As in the physical world, characters have disappointing weaknesses and make questionable choices, and are nonetheless loveable. This fictional--except when it isn't--memoir invites one in as an intimate observer invested in what happens next. Backstraw is the captivating story of an imperfect life lived perfectly." -- Karla McKee, Goodreads.
Parental advisory: Grownup-type stuff. This one is not for the wee kiddos.
________________________________________________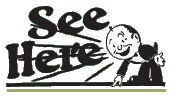 MEANWHILE...
Tom's first novel
The Marty Graw Book was published by Booklocker Press in 2002.
"The young narrator has a funny way of looking at the world... lighthearted ... off-kilter..."
-- Palisadian-Post, February 27, 2003.
"This humorous tale ought to bring a smile to even the most Scrooge-like loved one on your list."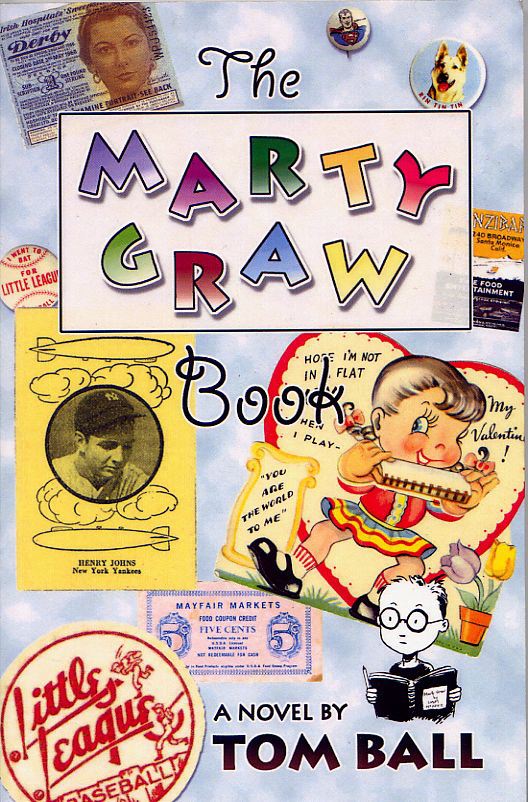 -- Santa Barbara Independent, December 12, 2002.
FROM THE BACK COVER OF THE MARTY GRAW BOOK:
________________________________________________________________________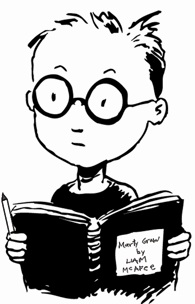 REVIEWS FOR THE MARTY GRAW BOOK

This is the area on the back cover where we, the publishers, are supposed
to stick a bunch of self-serving reviews of this book, in an attempt to get
you, the readers, to buy it.

Problem is, it's difficult to get reviews until a book has been published,
and this blurb is being written before the book is even printed. So instead,
here are a couple of salient pre-publication quotes:

"Buy this book. The baby needs shoes." - Tom Ball

"He's lying. We don't have a baby. Buy this book because I need shoes."
- Mrs. Ball